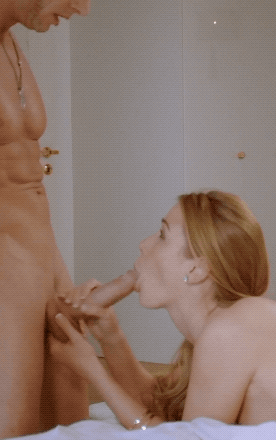 Naomi sat at her desk trying to sift through her email. With her eyes fixed on the screen, her hands reached down on the desk and grabbed a hair clip, quickly pulling her hair off of her neck. It was the hottest day of the year so far, one of those unseasonably hot April days and Naomi was excited to be wearing a dress for the first time in months. Her phone buzzed on her desk and a smile crept across her face. Finishing a quick reply to a colleague, she sat back for a moment and picked up her phone to read Mark's message. "I've got a date tonight and need some inspiration," he said.
Naomi and Mark had met a few weeks prior on a dating site for people in non-monogamous people. After spending a week talking online, they both decided to slip away from work for a brief coffee break in midtown to see if their chemistry was as good in person as it was online. Since then, they had been excitedly talking and sharing about their plans for getting intimate together which was scheduled in two weeks. Mark and Naomi also enjoyed sharing with each other fantasies and experiences they had with their various dates.
Naomi smiled and shifted in her seat. She took a quick selfie and messaged, "remember your suggestion about wearing sexy panties to work cause only I'd know that secret? Now you do too."
Mark replied, "good, you just let me know when you want a break from work."
Throughout the day, Naomi and Mark messaged back and forth. She shared ideas with Mark about what he could do with his date that night, including encouraging Mark to give his date as many orgasms with his tongue as the two could muster. Marks response was that he knew he could last longer going down than his date could handle. They both had a good laugh about that.
Naomi had a haircut appointment after work, and Mark suggested that after she had her hair done she could go to a bar and flirt with random guys who struck her fancy since she was so hot from their messages throughout the day.
Naomi's hairdresser always asks what she's up to after work and she told him that she was going out for drinks, so she wanted to look extra cute. He laughed and assured her she'd look wonderful. When she was leaving, he told her he hoped she got lucky tonight.
Naomi walked out of the salon, absorbed in catching up on texts on her phone and looked up and nearly bumped into Mark standing there.
"Hey," Naomi flushed and smiled brightly, "what are you doing here?"
"Hey you. Love the hairdo," they hugged and Mark kissed her cheek. His sleeves were rolled up on his button down shirt and his cheeks were pink from the heat of the evening.
Naomi looked around quickly. "When are you meeting your date?"
Mark didn't respond and hailed a passing cab, opening canlı bahis the door and placing his hand on Naomi's back to guide her in. Naomi settled into the seat and Mark rattled off an address to the cab driver while simultaneously allowing his hand to drop to her knee and slide up her thigh. She instantly started to clasp her thighs together but Mark's fingers persisted until they reached her wetness. Marks eyes locked with Naomi's. "Get your phone out. Tell hubby you'll be home late."
His fingers touched her clit as she released a soft sigh, unable to hide her arousal. She sent the text and dropped her phone onto her lap. Mark picked it up with his other hand and turned it off, sliding it into her purse. His lips closed over Naomi's and he whispered "my date starts right now"
Naomi's eyes met the cab driver's in the rear view mirror. He knew what they were doing. She blinked to look away and when she opened her eyes watched Mark who was studying her reactions to his touch on her swollen lips and clit.
Naomi's mind started to race as she put together their earlier conversations. This would be their first time being intimate together and she thought about everything she had said to him throughout the day. She had spent the day telling Mark all the things he should do to his date when he got her naked. Her face flushed and she tried to hold back an orgasm. She shifted in her seat and Mark's fingers plunged inside her with his thumb insistently rubbing her clit. He leaned close and whispered "don't hold back". His hot breath against her ear sent her over the edge and she climaxed . The shudders ran through her body and Mark's hand shifted slightly, cupping against her pussy, letting his hand drink in her wetness. When her eyes opened and locked with Mark's he lifted his hand to his mouth and dipped his fingers between his lips, tasting Naomi and watching her lustfully as he did.
"You really didn't know did you," Mark said smiling coyly.
Naomi could barely speak but she shook her head and looked down, smiling. "So, that means…" her words trailed off.
Mark nodded, smiling, knowing she was thinking was thinking of the conversation they had earlier. One of Naomi's messages was "see how many times you can make her cum, be unrelenting for a few minutes and get her in a position where she can't squirm away from you."
As the driver dropped them off at the hotel entrance he wished them a "very good night.". Naomi laughed when he said that and Mark grabbed her around the waist to lead her into the lobby. When the elevator door closed, he turned so he was facing her and her back was against the wall. Her face wore a sultry smile and her eyes glittered with anticipation. He kissed her passionately, gently pulling on bahis siteleri her lower lip with his teeth.
When they arrived at the room Naomi headed for the bathroom. "Where you going," Mark asked.
"Oh, quick shower?" Naomi replied, starting to reach back to the zipper on her dress.
"Nope not now." Marks voice had a soft growl in it as he hungrily kissed her again and took her hands in his and led her to the bedroom.
They kissed and he turned her so her back faced him, and ran his tongue along her hairline on her neck. Naomi's body shuddered and she knew what was coming as her own words came back to her. "Give her ears some attention whether she wants it or not lol," her message had said earlier. Before she could move her head away from Mark's tongue he cradled her head in his hand as he ran his tongue along the outside of her ear.
A soft moan escaped Naomi's lips. She never wanted to have her ears touched because they were so sensitive but Mark's lips and tongue felt so good and she relaxed her head into his hand as he continued to run his tongue along her neck, unzipping her dress and kissing and nibbling his way down her spine. Her dress dropped to the floor and Mark helped her to step out of it while sliding his hands around her hips. He guided them onto the bed and grabbed her breast and pinched her nipple as their tongues intertwined in playful kisses. Naomi's back arched as Mark played with her breasts, sliding her bra strap down and pulling one of her breasts out of her bra so he could kiss and nibble all around her nipple, finally sucking it into his mouth while Naomi writhed gently beneath him. His other hand reached down to her panties and his fingers rubbed her clit through the sheer wet fabric. A soft grumble came from deep within Mark as he felt Naomi's body responding to his touch. He continued to rub her clit through her panties, bringing her to orgasm and his fingers stayed there, and another wave of orgasm quickly followed. His hands reached inside the fabric of her panties and slid them off.
Naomi's body shuddered with a small aftershock as Mark aligned himself over her body and used his lips and tongue along with occasional nibbles to explore her torso, breasts, and belly. After removing her bra fully, he worked his way down her body, taking his time to taste every part of her and returned several times to kiss her mouth, brushing hair out of her face at one point and spent a moment drinking in the look in her eyes.
Mark positioned himself between Naomi's legs, sliding his arms up so her legs rested on his biceps and his hands were by her waist. She looked down at him with wide eyes as he continued to lick and nibble and kiss his way toward her swollen pussy.
He used his fingers bahis şirketleri to gently open her lips as he placed his mouth over her clit for the first time. She moaned and her hips rose to meet his tongue and she knew she was in for an incredible ride.
Mark occasionally moaned as his tongue and lips licked and sucked Naomi's swollen clit. Very quickly, her first wave of orgasm shook through her whole body and she grabbed his hands as it happened. He continued hungrily and another wave rapidly followed. As Mark continued there were nearly constant shudders of orgasm traveling through Naomi's body. She could feel sweat beading on her skin as every muscle in her body contracted with each wave. In the few seconds between orgasms she tried to catch her breath and relax her body, but there was no relief as Mark pulled her hips closer to his mouth and she started to involuntarily grind on his face. "Mmhmm," he said as his pattern changed again and his fingers plunged into her pussy. Naomi's back arched and she rode nearly non-stop waves of orgasm on Mark's talented tongue. They both felt a strong orgasm hit and Naomi exhaled loudly with a moan as it rocked her body. Mark continued to lick and rub her now intensely sensitive clit Naomi's breathing became ragged. She wanted to pull away but found herself lifting her pussy toward Mark's face. She came again even harder and he devoured her juices and held his tongue on her clit as she came.
He slowly climbed up next to her, kissing her body along the way and finally landing a kiss on her lips, sharing her juices with her.
"Naomi," he whispered.
"Hmm?" she could barely speak
"You told me you were multi orgasmic," he said in between kissing and teasing her lips with his tongue and teeth.
"I am," she replied with a smile
"That was beyond multi orgasmic, that was nearly continually orgasmic," Mark said, turning his attention to her nipples.
Naomi took Mark's hand and idly sucked his fingers to taste herself on him as she slowed her breathing and soaked in the post orgasmic bliss and enjoyed Mark's tongue on her body.
"Did you know that you would cum like that?" Mark asked between kisses and nibbles.
"I thought I would. It depends on my partner and technique. But I wanted it to be a surprise how it went for us."
"Mmmm a surprise indeed," Mark said kissing her chest and belly. "I want more. I want you on top of me, riding my face."
A snippet of their earlier conversation floated through her head as Mark's lips, tongue, and teeth explored her body. "She'll tire long before I will, Naomi lol," Mark had said when she encouraged him to make his date cum with his tongue as many times as they both could before being completely exhausted.
Her mind returned to the moment, her entire body was tingling with every kiss, lick, and nibble from Mark's lips. Naomi moaned softly as her body trembled in anticipation of Mark's tongue on her already drenched pussy.