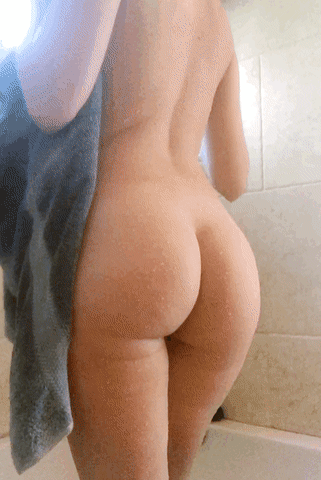 It started pretty innocently.
Of course it did.
I drove to the park, near the elementary school. You just had to go down the winding road to get to it. After you got there you could see the paved path winding back and forth over the stream, nestled down in a draw, with hills and trees on either side. Trails for running broke off to the left and right regularly in both directions. You knew you were nestled in the suburbs, but the illusion of being in the woods was . . . comforting, I guess.
First Sunday:
I had come to take our dog for a walk. My wife wasn't feeling well so I volunteered to take our little pooch out for awhile to give her a break. I pulled into the parking lot. Next to me was a green Range Rover. I noticed the driver. She was pretty. And young. Talking to someone animatedly on her smartphone. As me and my dog made our way down the trail she ran by . . .
She was tall. 5'9″ or 5'10". Dressed in spandex and a sweatshirt and vest combo. She had a fresh-faced beauty her sunglasses couldn't hide, with long light brown hair in a pony tail. And the long shapely legs that her tights clung to were undeniably incredible. But it was the womanly hips and smooth, tight round ass that caught my eye the most. I'm a man that likes a full grown woman. She was one.
She passed us up."Wow," I thought "That's a special girl. Somebody better not fuck up." Everybody has somebody. And I assumed a woman that young and beautiful would too. About twenty minutes later she came running back. She took her earphones out and cooed over the dog.
"Oh my gosh. She's adorable!!'
"Yeah, thanks. She's great."
The tall girl bent down to pet and play with the dog. I was more than happy to chit and chat with her. You would be too. Her smile was radiant. She was sweet and cute and charming. Tall and lean. An incredible girl.
I took a guess that her Sunday run was a regular thing. bahis firmaları I wasn't wrong.
Second Sunday:
This time I went without the dog. I had a hunch that the tall, gorgeous girl hadn't shown up to go running here just once. As I headed down the trail on a run of my own I didn't know what I was really expecting. I was just hoping to see her again. About halfway through my run I did.
"Hey, you! Where's that cute little puppy of yours?"
""Hey. Ha-ha. No, I just came out for a run on my own today."
"Oh, cool. I love running here it's so peaceful, you know?"
"Yeah, I love it."
I fell in beside her on the run. She didn't seem to mind. We wound all over the hills and trails for almost 5 miles. A good hard run. She was a tough, fit young girl.
"You're a serious runner, huh?" she panted, between ragged breaths as we headed back to the parking lot.
"Yeah, I guess." I wasn't, but four years in the Marines meant I could run as far and fast as I needed to.
"I'm Sarah." She stuck out her hand as we trotted into the parking lot.
"Mark."
"Nice to meet you . . . again, I guess"
"Yeah, right?"
She was catching her breath. I was caught up in the sight of her. Tall, long-legged and lean. She pulled her shades off. Her face was young and beautiful. The fact that she was out of breath and sweating was pretty sexy. Actually, everything about her was.
"You run here a lot?" she asked.
"Just sometimes"
"Cool. Maybe I'll see you again."
"Cool"
Third Sunday:
We pulled into the parking lot at the same time. We hit the trails hard. Pushing each other. Up and down the hills. Panting. Sweating. Making small talk. About a quarter mile from the end of the trail the skies opened up unexpectedly. Fat, heavy drops of rain began dropping, and then pouring down from the sky. Harder and harder. A downpour.
We sprinted kaçak iddaa into the parking lot. My car was a ways down the aisle. Sarah's Range Rover was closer.
"C'mon. C'mon. Get in." she giggled. We piled into it.
The rain pounded on the roof as we sat side by side.
"Where'd that come from?" she laughed.
"No kidding, right?" I replied.
We caught our breath. Soaked from the rain. She unzipped her vest and tossed it into the back seat. She set her phone and earphones aside.
"Where are you parked?" she asked. "All the way at the end."
I realized how close we were together . . . leaning towards one another.
As the rain hammered on the roof of her Range Rover . . . she leaned further towards me. Our eyes met. Hers so deep and green. And then . . . we kissed.
Without knowing how or why my hands cradled her face as I kissed her deeper. She pressed against me, our clothes sopping wet with rain and sweat. I wrapped her in my arms and we pressed against each other harder, leaning over the armrest.
"Mark, I don't … I .." she muttered. I replied with only a kiss. My hands moved all over her body. She moved to a kneeling position in the drivers seat to get closer to me. I found her round firm ass with both hands and squeezed as our lips parted and I felt her soft tongue flick into my mouth. I pulled her into my lap.
As we made out my hands went up under her rain-soaked t-shirt. Groping her breasts over her sports bra. I hadn't felt this kind of exhilaration in years. I was a 40-year old married man, making out passionately with a young woman as the rain beat down on the roof. I pushed the sports bra up over her breasts. Soft flesh and hard nipples beneath my fingers. She pushed me back.
For a moment I thought I had gone too far. But then she whispered: "Back seat."
We crawled between the front seats into the back . . .
She peeled kaçak bahis off her t-shirt. And then her sports bra. Incredible young breasts emerged. White and pale and free with hard pink nipples. I pulled off my shirt as well. We kissed, pressing the hot skin of our naked bodies against each other. I felt her hands pulling at the waist of my shorts. I pushed up, raising my butt off the seat as we both pushed my pants and boxers down past my knees. My cock stood tall, full and throbbing.
Sarah, propped on her knees and elbows perpendicular to me in the back seat, wrapped her fingers around it. She bent her head down into my lap. Her soft lips enveloped me as I felt my hard cock slide into her soft, wet mouth. My hands moved up and down over her naked back and spandex covered ass as she bobbed her head in my lap.
She worked my cock with her mouth eagerly and well, kneading my sack with one hand. Her pretty face pushing down again and again on my full, hard cock. I was in heaven.
Ultimately I gasped, "I'm going to cum." She redoubled her efforts, going down harder and faster, the wet slurping sound of it pushing me to the edge . . . and beyond.
"Ah. Ah. Ohmygod. I'm . . . "
My cock erupted in her hungry mouth. Cumming hard. I felt my hot load of cum spouting once, twice, three times . . . and Sarah swallowed it all down. At last she raised her face from my lap and collapsed on top of me, her breasts against my chest as we lay in the back seat in the rain for an immeasurable time. My fingers ran through her hair and up and down her body.
The rain slackened. And stopped.
"We're gonna run together next week, right?" she whispered . . .
I looked down into those deep green eyes. "Of course." I murmured.
We kissed. "Ok. I guess you gotta go now though . . ."
"Yeah,"
I pulled up my pants and amidst a flood of kisses promised I'd see her again soon. I walked to my car as she drove away. I sat in the drivers seat, not turning on the ignition as I replayed every incredible moment in my mind.
Sunday Sarah.
This is closer to the beginning of our story than the end . . .