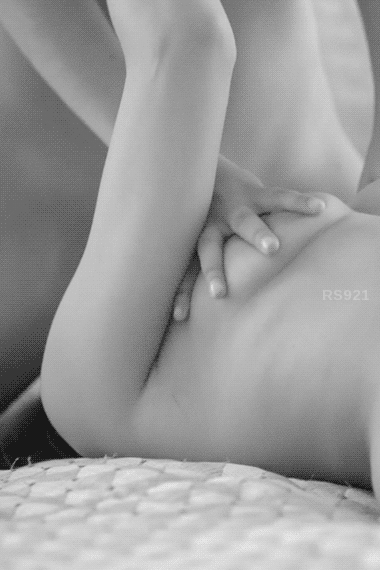 It had been a week now since I fucked my mom. A lot of thoughts were still racing through my mind. I replayed the video tape over and over getting myself off time after time watching it. I used the spy camera to look in on my mom from time to time. I just knew I was going to have to take this a step further. Even though it has only been a week I knew I just had to get back between my hot moms legs again.
The following morning I woke up a bit earlier than normal. I flipped on my TV and receiver and soon was looking in at my mom. Boy did I catch an eye full. She was laying on her bed with her legs spread open and ramming her dildo into her pussy. As I watched the live action on my TV I pulled out my rock hard member and began to stroke myself. Soon I saw my moms back arch and I knew she was cumming. I myself began to cum too, catching my load in a paper towel. After a moment my mom caught her breath and placed her toy back in her night stand. She got off of the bed and put her robe on and headed for the shower. While my mom was in the shower I had to tip toe into her room again to get a taste of her off of her toy. I licked my moms cum off of it and returned back to my room.
My mom finished showering and returned to her room She dropped her robe and was standing there naked admiring herself in front of her mirror. It was a smart idea when I placed my spy camera in the middle of her dresser under her mirror. It was as if my mom was giving me a personal strip show. She went over to her other dresser and pulled out a sexy red thong and bra. first she stepped into the thong and pulled it on. She even turned around to look at her own ass in the mirror, not knowing I was looking too. Then she pulled on her sheer red bra. She went back to her dresser and pulled out a pair of white thigh hi's and began to slowly roll them up her legs one at a time. Next my mom walked to her closet and took out her red and white skirt and stepped into it. She reached in and took out her red blouse and put it on. Man, did my mom look hot! She walked over to the closet and stepped into her sexy red 4 inch heels.
I went into the kitchen to eat, but was really wanting to see my mom live in that out fit. She came into the kitchen a moment later. She looked absolutely stunning. Those heels sure make her legs and calf's look so sexy. She said she was off to work and that she would be home later, saying that she was going out for happy hour. She walked out of the house and I went and showered. Once in the shower I had to relieve myself after seeing my mom dressed so sexy. I began to pound on my soap slicked cock. In only a few minutes I came, watching my cum being washed down the drain.
I dressed and drove over to my buddies house. I handed him a twenty dollar bill and he knew what I wanted. He asked me why the double dose. I told him it was for just in case purposes. The whole time I had a plan. A very good and very hot plan. My mom had a younger sister. Aunt Brandi was hot! She is the reason I have had incest fantasies my whole life. She was always the sexiest and wildest of my moms family. My plan was simple! I had to get my mom and aunt together at our house! I returned home with my stash and hid it in my room.
As luck would have it Aunt Brandi called looking for my mom. I told her that she went to work and was going out for happy hour after work. Then I had a bright idea! I asked my aunt if she wanted to get dressed up and come pick me up around 5:30 and then we could go meet my mom. She said that sure sounded fun and told me to be ready by 5:00. I told her that mom wore something pretty sexy and that if she didn't want to be out done then she better wear something hot! Aunt Brandi was up to the challenge. She said baby wait till you see what I wear, nobody will even notice your mom when I get there. With that we said good bye and hung up the phone. Mission accomplished!
It was now late afternoon. I was so horny in anticipation of Aunt Brandi picking me up to go meet my mom. I knew my mom looked hot but I just wondered what Aunt Brandi would be wearing, especially underneath her outfit. I showered again and decided to get dressed. I walked to my room naked and opened my dresser. I pulled out a forest green male thong to wear. I pulled it on and admired myself in the mirror. I then took the thong off and placed it back in the drawer. Instead I pulled out my fish net g-string and put that on. The fishnet material on my cock and balls felt wonderful and there was only a tiny black string in my ass crack. This is what I was going to wear. I pulled on a pair of jeans and a dress shirt. I went to the closet and pulled out a sports jacket and then I looked at myself in the mirror. Perfect! I stepped into my shoes and went to the living room to wait for Aunt Brandi.
Just then the door bell rang. I opened the door to let her in. I was stunned. Aunt Brandi walked in and was wearing the smallest black sun dress I had ever seen. The hem of the skirt was so high as she walked past I looked at her ass and could see the bottom of her ass cheeks. ataşehir escort Her legs looked so fine in the 5 inch black patent leather pumps she had on. The front of her dress was open showing ample cleavage. She wore no stockings or pantyhose. I almost drooled over the sight of her toe cleavage. I thought to myself, I could drug her and have her right now…if I wanted to…but I had something better in mind, far better.
Aunt Brandi sat down on the couch and crossed her legs momentarily giving me a peek at her black panties. She asked me if we were ready to go. I said "sure Aunt Brandi" as I opened the door for her to go out to her car. As she walked past I could smell the scent of her perfume. It was intoxicating. I complimented her on how nice she looked and she gave me the same compliment. I told her that I thought she did one up on moms out fit. Then I told her mom did look very hot when she left this morning. Aunt Brandi looked at me and had a sheepish grin on her face. Darling she said, "your mom has always been the conservative one in the family" "She should have been a nun" She went on to tell me that my mom was a prude in high school and remained a virgin till she was married.
As we drove down the road to the lake side tavern where my mom was at Aunt Brandi continued to talk my ear off. Its not that I minded listening to her because I really did like hearing what she had to say. She continued to tell me that she had to teach my mom how to kiss. I looked over at her stunned but horny. "What do u mean Aunt Brandi"? I asked her. She said when my mom was 17 she had a date and she was so worried about kissing him she confided that she had never kissed anyone before. My dick was stiffening in my pants as I listened to this conversation. So I said "did you kiss her"? Of course sweetie she replied. Aunt Brandi said my mom pecked her on the lips and that was the best she could do. So she took my moms face in her hands and kissed her full on the mouth. Aunt Brandi said when she slid her tongue into my moms mouth that my moms knees went out from under her. Then she said don't you ever tell anyone or even your mom I told you that. I promised as we pulled into the parking lot.
We walked into the bar and spotted my mom sitting at a table with a couple of her friends from work. We sat down and started to talk. I ordered us all a round of drinks. We all chatted about the weeks events from each others jobs. Quite boring chat if you ask me.
As luck would have it my moms one friend from work kept talking to me, actually hitting on me. She didn't seem to be my type so I kept blowing her off. I had a plan for tonight and I was not going to let anything interrupt or foil it. I could have nailed her but she wasn't the one I wanted to nail! Aunt Brandi bought the next round from the bar and one of the other ladies ordered a round of shots. We were all feeling quite well. It was getting kind of late and my mom decided it was time to go home. We all finished our drinks and chatted for a few minutes then got up and left. On the way out we all headed for the bathrooms to let out what we all had to drink. What a relief.
We left the bar and went to our cars. Aunt Brandi said she wanted to come over and chill for a while. We followed my mom home. We all sat in the living room watching a movie on cinimax. I volunteered to make us all one more drink. Both my mom and Aunt Brandi didn't want one but I soon talked them into it. I went to the kitchen and took three glasses out of the cupboard. I poured rum into all three. I poured my liquid helper into my moms glass AND Aunt Brandi's glass. I filed them with Coke and returned to the living room handing each of them a glass.
I thought to myself so far so good. I sat on the couch between Aunt Brandi and my mom. My mom swung her feet up on my lap and told Aunt Brandi that I give the best massages. I slid off one of my moms heels and began to caress her foot. Aunt Brandi said "no fair" and with that she raised her feet up onto my lap. I continued to massage my moms one foot while I gazed in awe at Aunt Brandi's sexy feet and shoes. I was becoming aroused. I slipped one of Aunt Brandi's 5 inch heels off and exposed her naked foot to my lap. I took her sexy foot into my hands and began to massage it. She threw her head back and moaned at how wonderful that it felt.
I massaged my aunts sexy naked foot carefully caressing around her ankle and the top of her foot. Then I began to skillfully stroke each and every toe, one at a time. My aunt told me too bad your my nephew because that makes me feel wonderful. By now, mom seemed a little jealous and she pushed her foot into my hand on top of Aunt Brandi's foot. So I caressed both of them Gradually I began to caress their calf's and I got no resistance. I knew my drug must be working. I looked into their glazed over eyes and I knew I had them…or rather I was going to have them. BOTH OF THEM!!
I gave the drug a few more moments to make sure that the effects were full force. I raised my moms foot to my mouth and stroked kadıköy escort her toes through her stockings with my tongue. No protest! I had her. Next I raised my aunts naked foot to my mouth and stroked her toes with my tongue and all I heard was her moan my approval. Skillfully I licked her big toe and then I pulled it into my mouth. I sucked on her toe like a baby sucking on a bottle, or rather a nipple. I looked over at my mom and she already had her stocking rolling down her sexy leg. Mom slid the stocking off of her foot and she willingly raised her foot to my face. I took her big toe into my mouth along with my aunts. I tongued both of their toes together. Looking over at my aunt I could see her nipples were already rock hard. Her left hand was caressing her own breasts. I looked over at my mom and she was doing the same thing.
I looked at my mom and instructed her to remove her other stocking. While she rolled the other stocking down her other leg I removed my aunts other heel. My mom had her stocking off of her foot. I gripped my moms leg and pulled her closer to me. She scooted her ass closer to me. I did the same with my aunt. I lifted my moms foot to my aunts face and pushed my moms toes into her mouth. My aunt immediately began to suck on them causing my mom to let a slight moan escape her lips. Next I took my aunts foot and raised it to my moms face. My mom reached up and grabbed her sisters foot and pulled it hungrily to her mouth. I just sat there as I watched both of them as they sucked and licked each others sexy toes.
By now I was rock hard. I told both ladies to get up and take their shoes to my moms bed room. They followed my orders and proceeded to my moms room. I quickly went to my room and turned on the receiver and VCR to the spy cam. I went to my moms room and when I walked in I was really surprised. My mom was on her knees kneeling between her sisters thighs kissing her on the mouth. I walked up to them and told them that they both had to undress me. Mom took my shirt off and Aunt Brandi unbuckled my pants. All I had on was my fish net g-string. Where I was standing I knew I was at the edge of the camera view but I was still in the picture. I ordered both my mom and my aunt to get on their knees and lolly pop my cock. But first I told them that I wanted them to undress each other.
I sat up on the bed as I watched them seductively undress each other. Two sisters totally lost in their cravings and lust for each other. Aunt Brandi had her arms around my mom with her tongue in her mouth as she reached around and unhooked her bar. She stepped back and removed my moms bra from her breasts. My mom unhooked her sisters bra from the front hook and the material fell to the sides. My mom quickly discarded the material from her sister and they immediately cupped each others breasts. In unison they moved together and pressed their breasts together and lost themselves in another soul searching kiss.
Next my aunt began to kiss her way down my moms neck and then to her breasts. She flicked her tongue across my moms nipples causing them to become erect. My aunt sunk to her knees kissing and licking her way to my moms navel. My Aunts face was now in front of my moms thong covered bush. My aunt was caressing my moms hot ass as she began to pull her thong down. My cock was now sticking out of my g-string so I just removed it. My aunt slowly began sliding my moms thong down those sexy legs of hers the whole time kissing and licking my moms legs down to her feet. My mom stepped out of the dainty material and was completely naked. She stepped into her heels and then stood up and kissed her sister again on the mouth.
Now my mom began to kiss her sister down her neck. But my mom did something different. She stood behind my aunt and began kissing her way down her back as she cupped my aunts breasts. Soon my mom was on her knees behind my aunt. My mom slid her fingers under the waistband of my aunts thong. I watched as my moms tongue slid across her own sisters hot ass. My mom pulled the thong out of her sisters ass crack. Then My mom slid her tongue down my aunts back side sinking into her ass crack as she pulled the thong down farther. My moms hands slowly slid down my aunts hips then her thighs as she slowly and seductively slid her sisters thong down her sexy legs. Soon my mom was kissing and licking my aunts calf's then her ankles. My aunt stepped out of the tiny thong and stepped into her heels as well.
I laid on the bed with my head at the end of the bed. I laid like this so the spy cam could have the best view. I told my mom and aunt to come and get it. My cock was towering. The ladies eyed it and crawled onto the bed. It worked out perfect. They were side by side looking up towards me and the spy cam lolly popping my cock. Their hungry mouths were all over my engorged rod. My moms tongue slid up one side of my shaft while my aunts tongue slid down the other side to my balls. I never will forget the feeling when my mom sucked my balls into her mouth and my aunt swallowed all of my cock down her bostancı escort bayan throat. I couldn't take much more. I felt my balls tighten. I told my mom and aunt that I was going to cum soon. they both began taking turns sucking my head and licking the tip of my cock. My mom said "cum on baby give it to us". That did it! I began thrusting my hips and spurted cum onto their faces. When my orgasm subsided they turned to each other and gently licked my cum off of each others faces. They were open mouth kissing. Their tongues were all over each others and their lips never touched.
I told my mom to lay on her back. Then I told Aunt Brandi to lay on top of her so I could taste both of them. What a thrill it was to have two pussies so close together. I lapped at my aunts pussy first because it was the first time I tasted her. She tasted so sweet. Then I began to eat my mom. I looked up and saw my aunt tweaking my moms nipples and sucking on them. My mom was moaning so I went for her clit, sucking on it trying to make her cum. Soon my mom was moaning, her hips bucking upwards. She moaned that she was cumming but her sounds were muffled as her sister put her mouth on hers and kissed her hotly as she came.
I slid Aunt Brandi off of my mom and I laid on my back so she could sit on my face. My aunt never hesitated as she knew exactly what I wanted her to do. She crawled up on me and soon smothered my face with her neatly trimmed bush. I ran my fingers across her fine ass as I pulled her closer. I began to slide my tongue up and down her wet gaping slit. I lovingly began to probe her depths with my tongue. My aunt had her hands on my head holding it there as if she never wanted me to stop eating her. I felt something warm on my cock as I ate Aunt Brandi. I realized it was my mom sucking my hard member.
Using my middle finger on my right hand I pressed it on my aunts ass hole as I sucked hard on her clit. My aunt moaned out loud that she was going to cum then she began screaming as my finger slid into her ass hole. She humped my face to the point where my head was getting smashed, but I did not care one bit. Her juices flooded my face. She crawled off of me and had this crazed look in her eye. she rolled over on her back and raised her legs. She said "come fuck your aunty" I rolled over and put her ankles on my shoulders as I lined my cock up with her wet pussy. She grabbed my ass and pulled me into her with one hard motion.
I looked over at my mom and now she was sitting on the bed using her dildo on herself as she watched me fuck her sister. I began to ram my cock into her hole with reckless abandon. My aunt liked it hard and rough, no doubt about it. I was pumping my cock in and out, each outward thrust comming nearly completely out of her pussy. My aunt was on fire. She moaned "oh baby yes,yes,yes,yes,yes, oh god yes, I'm cumming!! my aunt shot off a tremendous orgasm as I continued to power fuck her hole. Her orgasm subsided but I wasn't through yet. I kept thrusting in her. My aunt moaned "oh baby don't stop I'm gonna cum againnnnnnnnnnn!! And she did. This time her orgasm didn't stop. It was a string of multiple orgasms, one after the other. I looked over at my mom and realized she was cumming too…from her dildo. A few orgasms later my aunt went limp beneath me. My aunt was exhausted. She said "baby I have never been fucked this good in my entire life."
I moved over to my mom as I had not cum yet. I grabbed her by the hips and lifted her up on her hands and knees. My hard cock found its target instantly. My moms pussy was so hot and wet. I began thrusting in her doggy style when I noticed my aunt sliding over in front of my mom. She spread her legs and guided my moms head down to her pussy. God I thought , my aunt is a sex vixen! She held my moms head as my mom lapped at her sisters cunt. I was fucking my mom doggy style and my spy camera was taping it all.
I smacked my moms ass sharply and that did it. My mom shot off like a bottle rocket. At the same time I could see my aunts hips thrusting on my moms face and she was cumming again too. That did it for me and I felt that tingle in my balls. I pulled my cock out of my moms cunt and moved quickly to her face. I grabbed my moms head and slid my cock into her opened mouth. I unloaded a huge load into her mouth. She didn't swallow it though. Finally I had all of my cream out of my balls and in her mouth. My mom crawled on top of her sister and kissed her. My mom pulled her head up and let some of my cum flow into her mouth. Soon they were French kissing each other with my cum in their mouths.
They continued to kiss for a few minutes. Next my mom turned around and got into a sixty nine position. Mom on top and her sister on the bottom. I sat and watched as I stroked my cock back to life. Watching these to divas didn't take long for my cock to become rock hard. I just waited though, letting the two siblings enjoy each other. I crawled over to my aunts pussy and looked closely at my mom eating her hole. My moms tongue was all over her sisters pussy. I began to help my mom and I tongued her with her. It felt incredible to be eating my aunts pussy with my mom at the same time. Feeling my moms tongue on mine then in Aunt Brandi's pussy. In moments both ladies began to cum. Moaning out loud their pleasures and ecstasy.