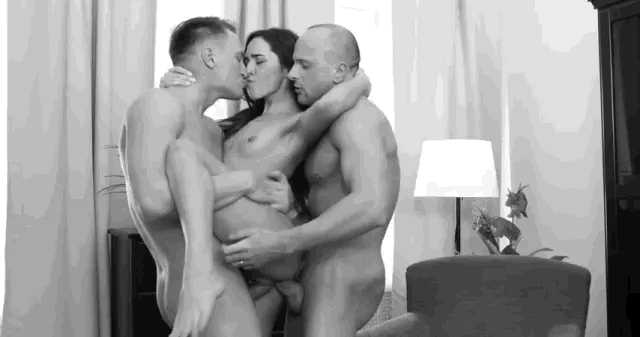 It was supposed to be the happiest day of Chloe Johnson's life. The day she married her perfect partner. She had known James since she was a girl of 11, ever since her brother Simon had brought him back from school one afternoon for tea. Simon was Chloe's twin brother, and therefore they had always been close. Her friends were his friends and vice versa, and Chloe and James had started to get together gradually as they all hung out together around school.
Their school days were now long behind them, they were both 21. Chloe and James had got engaged at 16, but decided to leave it until 21 to marry. It was going to be the most perfect day for the whole family and she only wished her father had been there to see it.
He was still alive, but her parents had separated when she was young and had since moved abroad. She had invited him to the wedding, but he was unable to get time off work to fly over.
It mattered not to her, as her mother was going to give her away and James had asked Simon to be the best man, a job he accepted proudly.
Everything was set for the big day, she had bought the dress months ago, and all the flowers and the catering arrangements were well in order.
You would think that she would be overjoyed when the morning of her wedding finally came and she was finally going to tie the knot.
However all was not well in the house as James rose at 7am, after all with two other women in the house it was the only time he was going to get in the bathroom first!
He got out of bed and undressed, before slipping on his bathrobe and heading for the bathroom to shower and shave before her sister and mother awoke.
When he crossed the landing towards the bathroom though, he noticed his mother's bedroom door was open and sobbing coming from inside. He tentatively pushed open the door, wondering what had upset his mother, but was surprised to find his sister sat on the bed crying, with his mother holding her gently.
"What's wrong with her mum?" he asked, as the tears streamed from his sister's pretty face.
"Nothing son" she replied softly, "She's just a bit nervous that's all."
As she answered, Chloe sniffed and looked up at her brother standing in the doorway. "It's OK mum, you can tell him, we have no secrets from each other."
Simon closed the door behind him and walked slowly over to the bed before sitting down next to them. "I can't marry James" she sobbed, "I'm too scared."
Simon looked concerned at his sister's reply. "Why not?" he said "You love him don't you?"
"Of course I do, more than anything" she sobbed.
"Well what's the problem then sis, today's going to go fine," came his reassuring reply.
Then the root of the problem was revealed as Chloe fought back the tears and wiped her eyes. Looking up at him nervously she muttered, "It's not the day I'm worried about. It's what's going to happen tonight that bothers me."
Simon put his hand out onto his sister's, "You mean the honeymoon?" he asked, continuing, "You mean you're still a virgin?"
As Chloe tried to regain her composure a little, her mother explained the situation in more detail to him. "Yes," she explained, "Her and James agreed not to sleep together until they were married. I told her, he's probably just as nervous as her at home now."
Simon smiled to himself, if he was a virgin before, the good fucking him and James had given the stripper on his stag night would have cured him of that little worry.
"Your first time is always hard love," said her mother as she watched Chloe's face turn from red back to her usual pale soft pink as she had now managed to stop crying.
"Really?" she enquired, "What was your first time like Simon, was it difficult?"
Simon watched his mother, as she awaited his reply. "I was nervous at first of course, but I was lucky, I had a really good teacher."
"Who was it Simon, do you remember?" she probed further, now noticing as her mother shifted on the bed at her question.
"Yes I do, I'll never forget it, it was…." Then he paused as he looked over to his mother, and then back over at his sister.
"No it's OK," she said, "You should have no secrets from each other"
"My first time was with mum" he answered, and she responded by putting her hand on his bare thigh and stroked slowly up towards his groin.
"Mum!" she sputtered in disbelief "You had sex with your own son!"
"Of course" she replied calmly, "Just as my mother broke in my brothers and my father was my first time."
"In fact," said Simon as his mother's hand slipped inside his dressing gown "She was so good, I keep coming back for more!"
"You mean you still do it?" enquired Chloe as she watched her mother fondle her brother's muscular thigh.
"Yes" said her mother "Since your father left he's kept me satisfied daily, why do you think I never started dating again?"
Then it started making sense to Chloe. She never saw Simon with any girlfriends, and it was true, her mother never saw anyone else after her dad left demetevler escoırt despite the fact she was only in her early thirties when he went. Now in her mid forties, she had still retained her good looks, and she had a wonderful curvy figure.
It was from her mother that Chloe inherited her good looks and she had an equally impressive figure, though her breasts were considerably smaller than her mother's ample charms.
"And dad was going to break me in too?" she enquired, now accepting it as an almost normal thing to do.
"That's right" replied her mother, "On your 18th birthday, just as I did with Simon. When he left though, I figured that you were so nice looking that you would probably find some young man and do it on your own."
"Don't you find it weird though Simon, still sleeping with your mum?" said Chloe, now turning her attention to her brother's point of view.
"Not at all sis" he smiled "She's not mum any more really, she's just Ellen to me, and she's all the woman I could ever want."
"Couldn't you teach me too mum?" she asked desperate to be experienced before her wedding night.
"No honey," she answered, "I may be able to give you away at you wedding, but you definitely need a man for that."
Then all three of them seemed to have the same idea simultaneously; nevertheless it was Chloe who made the suggestion.
"Couldn't Simon do it?"
Simon and Ellen looked at each other for a moment before Simon finally responded "I don't mind mum, what do you think."
Ellen smiled as she answered, "I suppose it's selfish me having you all to myself. You're a lucky girl too Chloe, if you can fit his monster inside you, you're well set, I just hope he doesn't spoil you too much!"
As she answered, Ellen opened up Simon's robe, revealing his naked body to his sister for the first time since they were infants.
Chloe's eyes almost popped out of her head as she lowered her eyes down his athletic chest and tight stomach down to his groin.
Simon's penis was lying soft in his lap. Despite it being still dormant, it still was an impressive size by any standards.
Despite Chloe being a virgin, she was versed in sex education, and was well aware that it would serve her no purpose in its current state.
"So then Simon," she panted, still unable to tear her eyes away from his fantastic manhood, "How do I make it hard?"
"I think I can help you there Chloe" offered Ellen, as she unbuttoned her nightgown, revealing her milky white tits and soft smooth belly.
Then she placed her hand on the inside of his thigh and lightly traced the tips of her fingers along his leg, stopping just before his scrotum.
"Come over here love," she instructed "Don't be shy."
Chloe got up from the bed and knelt on the floor in front on her brother's spread legs, and her mother who sat semi naked beside him. Then she watched as Ellen placed her palm over his large scrotum and rubbed at his balls before reaching the base of his penis.
"Take your had Chloe" continued Ellen "And put it on his dick like me."
As her mother instructed, Chloe tentatively followed and soon her arm was reaching out before her fingertips were just touching the shaft of his penis. "Now," continued Ellen, as Simon watched his sister nervously await her command, "Rub your hand slowly along it like this."
Chloe sat and watched for a moment as her mother stroked her palm along the length of his dick, noticing how it began to move as she did so. Then she flattened her hand against it too and slowly moved it up towards the head.
Ellen looked up at Simon who had closed his eyes, as he felt his sister's cool hand explore the length of his manhood.
"Is that nice Simon" she asked him.
Simon looked down at Chloe, who had looked up to meet his gaze. Staring deep into her soft blue eyes he whispered "Yeah, that's real nice, rub my big cock Chloe, make it nice and stiff so I can fuck you with it."
Ellen was taken aback by his eagerness to enter his virgin sister, and had to calm him down a little before she continued the lesson.
" Men will always want to get straight inside you" she laughed, "But if you make them wait, they'll be even better when you let them."
"First you make them nice and hard like this" as she continued she leaned over his crotch and laid her heavy tits on his legs, covering his swelling cock and her hand, which was stuck to it as though super-glued on. Then she took a handful of fat flesh in each hand and started to rub them over his groin, feeling his hairy balls tickling against the sensitive flesh. Chloe seemed to take the initiative quickly and was rubbing his cock quickly and firmly and had even wrapped her fingers around it as it hardened and began to stand upright.
"That's good Chloe" beamed Ellen, as she felt Simon's dick stiffening nicely beneath her bosoms. Then she opened them up and told Chloe to lean over and lick between her breasts. Chloe thought she was there to learn how rus escort to satisfy men not women, but she was the pupil and Ellen was the master, so she leant over and placed her thin face between her mother's big tits, which felt warm against her cool skin. Then she put out her tongue and licked along the valley between them a couple of times, until Ellen felt they were nice and wet. After she had told Chloe to stop, Ellen told her to take Simon's cock and lay it between her boobs.
Chloe noticed the way her mother's nipples had lengthened and become darker as she had licked them, and was aware of the meaning as she had let James feel her breasts as they kissed. She felt a sense of pride at having made her mother feel nice, and she felt a little tingle in her pussy.
"Now," said Ellen, taking Chloe's attention from her feelings of pleasure, to the matter in hand once more, "Make sure he's as hard as he can be by giving him a nice hard tit wank like this." Chloe watched as his cock was engulfed in her massive fleshy mounds. Then she started rubbing at his cock with her breasts, sliding it along the channel of saliva which Chloe had made, the reason for which had now become apparent to her. After her stroking of it previously, she didn't think his cock could get any harder or bigger, but as Ellen continued to wank him vigorously, she gazed in amazement as she managed not only to get another half inch in length from it (bearing in mind it was some 8 inches to begin with), but also made it fatter, until she could see how the veins in it throbbed as parts of it briefly emerged from her cleavage.
After around 5 minutes, Ellen removed her tits from around Simon's cock and placed Chloe's hand against it once again. "See how much stiffer it is now Chloe?" she smiled, "That will feel so good inside your tight little pussy."
Chloe could indeed feel how much harder it had become and was eager to see how it felt sliding in and out of her burning slit. Then she remembered what Ellen had said about making them wait and concluded she wasn't going to get it up her quite yet.
Her suspicions were confirmed when Ellen took hold of Simon's cock and called Chloe up to his crotch to observe her next lesson.
"A guy will always want his dick sucked Chloe" she began "And here's how you do it." Ellen put her mouth against the underside of Simons now rock hard dick and ran her long wet tongue up it, right up to the tip. Then she rested her cheek against his pelvis and taking it by the tip, she nuzzled along the shaft of his fat cock.
She continued at his action for a minute or so before Simon was grabbing the sheets in his fists before his silence was broken as he yelled "Oh fuck yeah Ellen, you're so fucking horny, suck my fat cock!"
Ellen raised her head up and looked at Chloe, who was watching intently at her mother's expert oral technique. She winked cheekily at Chloe before licking her lips and smiling. "Beg me!" she snapped as she stroked the back of her hand along his balls.
"Please!" he pleaded desperate for her mouth around his member, "Suck it please you dirty bitch, I need to feel your lips around my big cock!"
Chloe laughed with her mother, she couldn't believe that anyone would beg for their cock sucked and it was definitely something she would have to remember in the future.
By the time she looked round again, Ellen had taken Simon's cock in her mouth and she was sliding it up and down along his shaft, massaging her balls with her hand as she did so.
Chloe could see from the was her cheeks dimpled and the noises she made, that her mouth was clamped tight around his cock and she was sucking quite hard on it as her face slipped quicker and quicker around his hardon.
Then after what must have been about 7 or 8 minutes, Ellen took her mouth from around his cock and called Chloe over to replace her. Chloe nervously approached the position freshly vacated by her mother beside Simon and got down onto her knees on the carpet.
Although Simon was just desperate for his cock to be attended to (and had already started masturbating, despite it only having been released a minute ago), Ellen could sense she was nervous as she was presented with a hard cock for the first time.
"Just do what I showed you honey" she reassured as she slipped next to Chloe on the floor.
Chloe remembered what she had watched her mother do, and stroked her tongue along the underside of his cock. Then she started to nuzzle at it as Ellen had shown her before. However, the heat building in her pussy made her desperate to taste his hard meat, and she had no intention of making him beg.
She took her lips and clamped them firmly around his hard dick, then she sank her mouth down slowly, until she had taken 6 inches of it inside her mouth. Just as she was getting used to having it throbbing inside her, his hand came quickly behind her head and forced it down, jamming the last couple of inches right down against her throat. The surprise of his force made her gag briefly, before she slipped her head batıkent escort back over his shaft. This time when she went down, she didn't stop at six, taking all eight and a half inches deep inside.
Soon, she was sucking at his cock like an expert using her mouth like a vacuum to get him excited. Ellen could see how well Chloe was doing by the look on Simon's face, and she could tell from previous experience that it wouldn't be long until he was ready to cum
Ellen could also sense that Chloe was enjoying the experience every bit as much as Simon, and decided to see just how much.
She placed her hand inside Chloe's nightshirt and moved it slowly up her leg. As she glided her fingers along the smooth silky skin of her thigh her fingers met with something sticky and as her hand moved up further, she realised that her pussy was leaking juices out of her cunt and they were trickling along her legs.
Although Chloe could feel her mother's hand against her leg and just ticking through the soft blonde pubes aside her labia, it wasn't until she felt them part that she began to take notice. Down at her ass, her mother was busily probing her cunt with her slender finger, marvelling at how wet she was getting from her activities.
"Wow, you are tight aren't you baby?" she enthused as her finger got a liberal coating of her juices, "You'll have to be loosened up a bit before you can get a cock in there!"
As she spoke, she opened up Chloe's lips with her other hand and without warning jammed three fingers hard inside her tight virgin pussy.
As she did so, Chloe sucked down hard on Simon's cock, which jolted in her mouth, and he once again forced her head down against his groin, until his thick bushy pubes were tickling against her nose and cheeks.
He gritted his teeth as he felt his balls tighten and the veins in his cock pulse hard.
Then, his hips bucked against her face and he shot a wad of cum straight down Chloe's throat, who's instant reaction was to gulp hard and swallow it down, as it was followed by more and more until she was freely drinking his spunk as it spewed forth from his engorged phallus.
Having seen that Simon had cum, Ellen took her hands away from Chloe's cunt and moved up to Simon's crotch to observe the mess that would be left there following his powerful ejaculation.
She was left speechless however, when he slipped his now flaccid member out of her mouth and it was left clean as a whistle, not a trace of spunk anywhere on it.
"Wow Chloe!" said Ellen as she finally regained the power of her speech "You must have enjoyed that more than I thought."
Simon smiled, then he noticed how Ellen's hand was glistening in the light which was streaming in through a gap I the curtains.
"Well she's tasted me, now I think it's only fair I should see what she tastes like," and he grabbed her fingers and put them onto his out-stretched tongue.
"Mmmmmmmmmm" he moaned as he sampled the sweet flavour of her sexy secretion, "You're pussy tastes so good, I can't wait to get my cock inside you."
To be truthful neither could Chloe, but looking at the limp cock as it lay against his thigh, she turned to her mother and said "Looks like he needs some motivating again Mum."
Ellen looked back at her and smiled, "You're on your own this time honey, let's see what you've learned so far."
Chloe felt excited at having the opportunity all to herself and turned to her mother and kissed her on the cheek "OK mum, I'll see what I can do."
"Don't worry Simon," replied her mother "You're in good hands, and besides I'll be making sure she's nice and ready to take it when it's good and hard."
Then she paused briefly, before adding a final statement, "Oh and Chloe," she murmured softly "I think we know each other well enough now, call me Ellen."
Replying to her mother's invitation with only a smile, she turned her attention to the length of veiny cock flesh which she had been challenged to arouse, and remembering her mother's instructions, she reached out her right hand and placed it on his scrotum.
Ellen watched intently as she witnessed Chloe stroke her hand against the shaft of his dick. As it swelled under her gentle touch, she wrapped her finger around it just as she had done before, and started to slide her fingers slowly and deliberately along it's length until it started to grow and stiffen in her hand.
As she watched it stiffen rapidly, Ellen watched as she wondered whether Chloe would remember how she had told her to make it even bigger and harder.
Her question was answered when Chloe raised her left hand and unbuttoned her nightshirt. She then slipped it down over her shoulder and off her left hand, which replaced her left hand briefly around his cock as she slipped her right arm and hand out of the nightdress, which she tossed across the room, leaving her now totally naked.
As she replaced her right hand around his cock and continued her stroking, Simon gazed in awe as he eyed every inch of his young sister's perfect nubile body. Her long golden hair tumbled aside her beautiful face and along her sleek neck her smooth round shoulders topped her long slender arms which lay astride her narrow chest, atop which lay her perky firm breasts, crowned by two perfectly formed rich pink nipples.