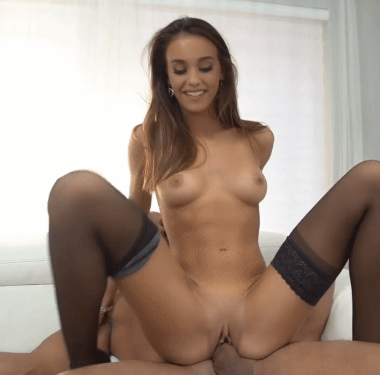 The days of empowered women are long gone. There was a time when women fought to have their voices heard, demanded to be treated as equals and not as objects, a time when feminist wasn't a dirty word and meant more than "angry lesbian." Those days are long gone. Today, women live to be the voiceless, un-opinionated, glamorous playthings of rich, high-profile men. There's been a shift from women wanting to define themselves as human beings capable and autonomous, to women willing to accept that they are nothing more than sex objects defined by the length of their hair, the price of their outfit, the roundness of their behinds, and the attractiveness of their feet. Whereas, the 60s were the days of women asserting themselves and fighting for equality, the new millennium is the day of women showing off their midriffs and having men pay for their company.
Black women have been the targets of a very concerted effort to silence their voice, to stifle their growth. Thirty years ago, Black women were standing up for the right to be more than teachers, maids, and nurses. Today, sistas are striving to be the well-kept trophies of successful thugs and be rated on the sexist scale of attractiveness. Black women have been convinced that being a woman means having a man, and not having a man is a stigmata of shame, a lack or void that surely signifies that you aren't good enough in bed, you aren't beautiful enough, you don't live up to your primary role in life of pleasing a man. Forget holding men accountable for their actions, forget having standards that fall outside of material possessions, to hell with asserting that being a woman is more than living up to a patriarchal model that feeds the distorted egos and libidos of men. Yeah, that crap is over. Today, women want to be objectified, complacent, and conform to the role of being seen (as beautiful) and not heard.
For a lot of women, they defend the notion that being a woman means how many men want you. It's easy to do for the women that have light skin, that have long hair, that have a size six body with a size ten booty that look like a model and can pull the men that want to buy their souls in exchange for a roll in the hay. For the women that fit the profile, it's all about maintaining that image and not rocking the boat. For the women who don't fit that image, for the women with dark skin and hair that doesn't flow in the wind, for women that don't look like they stepped off the pages of a magazine or fresh from the set of a music video, they are left to deal with their self-esteem in a society that tells them that they are less than a woman. It's a burden Black women don't talk about because it's shameful to admit that you don't compare to the standard of beauty that Black men want and you feel like you're fighting an uphill battle within yourself that you can never win, that's beyond your control. What about the women that will never be able to wear the skimpy little halter tops and the five inch heels, and fling their shoulder-length hair and have men stumbling all over themselves to pay their car note? What if you look in the mirror every day and feel like you'll never measure up? Those are the women that perpetuate the myth of the Strong Black Woman. They feel the need to suffer in silence and to endure a lifetime of abuse and pretend nothing hurts, to put up an impenetrable shell of distance and melodrama that leaves them perpetually emotionally drained. Convinced it's an honor to be a strong Black woman, they hold onto the pain and feelings of inadequacy like a gold medal in the Depression Olympics.
For years, Wanda harbored feelings of dejection and low canlı bahis self-esteem. She didn't know where the feelings came from; she couldn't identify the source of her own pain. All she knew was she was suffering from having her ex husband leave her for a white woman, a wound that she would never let heal because it served to remind her that she wasn't woman enough. She concentrated on her career; she raised her children alone, wearing the badge of strong black woman proudly and moving through life in silence, never giving voice to her pain.
One day, things changed. Wanda picked up the book, The Real Lives of Strong Black Women, and it transformed her life. She'd seen it in Essence magazine and she thought it was going to be a book to validate her belief in her role as a strong, Black woman. Little did she know that it would be the turning point she needed to grow. The book was the source of healing for a tremendous amount of her pain and allowed her to begin moving past her hurts and disappointments and toward to a life of empowerment and redefining herself. She started looking in the mirror and seeing true beauty. She started getting up in the morning with a renewed vigor, seeing colors more vividly, able to let go of past hurts and see herself in an entirely different light. She began defining herself and her life from the inside out and letting go of the beliefs that kept her feeling like she was never good enough. Within the pages of the book, she found freedom, strength, and a deep and abiding love for herself.
The benefits of Wanda's emotional rebirth spilled over into every area of her life. Freeing herself from mental chains from her childhood, from past lovers that had hurt her, from the demons in her head, allowed her to truly take charge of her life. It was her sex life that reaped the greatest rewards. No longer inhibited, no longer afraid to ask for what she wanted, Wanda became liberated sexually. Rather than feeling like she needed men to validate her, she was inspired to explore her sensual side with men that honored her new vision for herself.
George had been a supporter and lover of her even before her transformation. He's always been there, in the background, quietly prodding and pushing her to see herself the way he saw her, as nothing less than a beautiful Nubian queen. He reaped the rewards of Wanda's sexual awakening and loved every second of it. The woman who had been hesitant to ask for what she wanted was now confident to demand pleasure and feel no regrets. She hadn't become a dominating bitch, she was a self-assured woman who owned her sensual feelings and had no problems expressing her desires. Wanda called George on Friday night and asked him if he was interested in getting together. Anxious to see her, he asked her to dinner and suggested that he would get a nice hotel room for them for the evening if she wanted.
"The kids are going to be spending the night at friend's houses and I'm in no mood to come home to an empty house." Wanda was sounding particularly seductive and George was more than turned on. "I've got a little something special for you that I think you'll like too," she said, creating an air of mystery and leaving George throbbing, wondering what was in store. Having experienced Wanda's erotic liberation, he knew that whatever was going to happen, it was going to be smoking hot.
Wanda had arranged to meet him at Houston's for a bite to eat before they headed off to the Park Plaza Hotel for the evening. George got there early and put their names on the list. Wanda arrived a few minutes late but it was well worth the wait. She was radiant as she walked in bahis siteleri and she oozed sexuality from every pore in her body. Her red dress fit every curve and she was swaying her hips with confidence. George stuck his chest out a little bit more, proud that he was the object of envy for all the guys that were lingering on from the after-work happy hour, scoping out all the single ladies who walked in.
Wanda greeted him with a gleam in her eye and a seductive smile on her lips. They were seated almost immediately and placed their order. George was trying not to be too forward but he was curious to know what the surprise was going to be. His nervousness as well as his anxiousness to experience the intense sexing he knew he was gong to get showed on his face. Wanda was in her element. She was casually flirtatious and playing him like a violin. Her hands roamed freely under the table, caressing his thighs and she snuggled close up close and whispered polite dinner conversation in his ear. He could feel her warm breath on his neck and her breasts pressed against his arm. Wanda did everything but take his dick out and stroke him underneath the table.
Ready to leave and get things underway, George was rushing through the meal, trying to get as quickly as possible to his hot chocolate dessert. If only he was in control, if only he had any say in the events of the evening. Wanda was clearly steering the erotic ship and George was second in command. She handed him an envelope, slid back in her seat, and licked her lips sensually.
"What's this?" George was as puzzled as he was intrigued.
"Just open it," Wanda was smiling like a Cheshire cat. She slid off her shoe and ran her foot up and down his leg as George ripped open the seal to read the contents of the envelope.
"This coupon is good for one Naughty Phone Call? Gee . . . that's nice, thanks." Disappointment showed all over his face. It was an AfroerotiK Intimacy Coupon and needless to say George was hoping for something more, well, something a little more dangerous.
Wanda slid out from her seat, whispered in his ear that he should get the check and announced that she was going to go to the ladies room and would be right back. George' disappointment was short lived; he began looking forward to an evening of sensual exploration with his lovely dinner companion. The waitress was waiting patiently for him to sign his credit card receipt when George' cell phone rang. He looked quizzically at the caller ID; it was Wanda calling.
"Hey, what's going . . . ," he was interrupted before he could finish his words.
"Hey sweetie, mmmmm, I'm so looking forward to feeling your tongue in my pussy tonight. You know, it's so wet right now. I bet it will feel so good when you are sucking my clit. Mmmmm, my juices taste so sweet," she said, licking her fingers. "Are you going to lick my pussy till I cum in your mouth?" She was purring sensually and George was looking around like he was on a hidden camera television show. He swallowed hard and subconsciously grabbed his rapidly swelling dick. The waitress cleared her throat and quickly brought him back to reality. He signed the bill and gave her a huge tip while Wanda whispered naughty things in his ear and he fidgeted in his seat.
"Are you going to fuck me good tonight, George? I'm really looking forward to feeling your stiff dick inside me, thrusting deep inside me. You want that don't you? You want to feel my tight, wet walls gripping you, squeezing you. I know you do. I know you want me to ride you, work that hard dick, up and down, using you to get me off. You want to suck my hard nipples while bahis şirketleri I'm fucking you? Oh yeah, grip my hips while I work my hot pussy on you and get myself off"
George was aroused beyond his imagination. He did his best to reason with her like a man negotiating the deal of a lifetime without letting the people at the next table know what he was talking about. "Listen, let's get out of here and we can see about taking care of your needs. I'll be more than happy to lend my services to you, hopefully to your satisfaction."
Wanda toyed with him. "I'm going to suck your dick so good you're going to be screaming like a little bitch. I'm going to lick that head, I'm going to swallow it and use my lips to drive you crazy. I'm going to give you the hottest, wettest, sloppiest blowjob you've ever had. How's that sound?"
George swallowed hard and could barely catch his breath. The woman of his dreams, a sexy, self-assured, black woman was seducing him with confidence and skill. She knew exactly how to demand what she wanted and that turned him on more than he had ever experienced before. He was in a daze, listening to her soft whispers and naughty promises when she casually strolled up to the table, still on the phone, still taunting him with erotic images that had his blood boiling. "Can you hear me now," she teased.
He hung up and made no effort to hide his desire to leave. He was going to take her up on every one of her offers and then some. He put his hand on the small of her back and escorted her to the door. Outside, in the cool night air, Wanda stopped George and planted a sexy kiss on him. She pressed her body to his and put her tongue seductively in his mouth. He feasted on her soft, full lips and ran his hands up and down her back.
He opened the door to his car and watched her slide in. By the time he made it around to the driver's side, Wanda had her dress up and was fingering her pussy, shoving her fingers inside, fucking herself with abandon. Where her panties were was anybody's guess. George was frozen. All he could do was stare. He glanced around nervously in the parking lot to see if anyone could see his lovely date about to have an orgasm.
Wanda played him well, teasing him all the way to the hotel. By the time they made it to the room, George felt like he was going to explode. They were ripping their clothes off like horny teenagers. Wanda pushed him back on the bed and mounted his face. She worked her pussy over his mouth, feeling his tongue probe deep inside her hole. He grabbed her thighs held on tight as she came in his mouth.
She wasn't finished with one orgasm. Steadying herself, she stood up and walked over to the dresser, bent over and looked back through lust-filled eyes and said, "George, fuck me!"
George stood behind her and took aim. His dick was rock hard and he rubbed the head along her wet slit. Shutting his eyes, he grabbed her hips and thrust himself into her. He was releasing his sexual frustration; he was trying to make her scream. He was intent on ramming every inch of his hard dick inside her. Wanda was fucking him back, rubbing her clit, moaning so loud that the people in the next room could hear. They were like sweaty, hot animals in the throws of primal passion. Wanda's legs started shaking and she was going to cum. "Fuck me harder, fuck me deeper, fuck me. That feels so good. Oh shit, I'm going to cum." George wasn't far behind her. He pulled out and stroked his dick, shooting hot, white cum all over her smooth, brown ass.
Exhausted, they fell on the bed in a tangle of quivering flesh and limbs. Wanda had a look of profound satisfaction on her face. Empowered and satisfied, she was a woman of true strength and beauty and all the tools to define herself, the real definition of a strong, black woman and George was the lucky beneficiary of her newfound esteem.