Learning from Stacy Ch. 05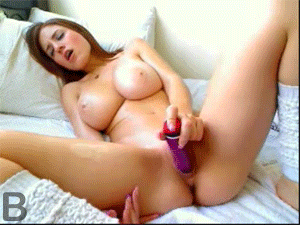 Ch. 1 Two work friends become kinky lovers.
Ch. 2 First dominance and submission and public sex.
Ch. 3 Three days of rough sex at a rented beach house.
Ch. 4 The Spanish Inquisition and dark art.
Ch. 5 Opera and sex in Amsterdam.
*
This is a true story. It is as true as my memory and story craft can tell it. It is the story of how an ordinary divorced guy who works in an office enjoyed two years of dominating two very submissive beautiful women along with some adventure sex travel. Of course, some of the details are disguised. Some events have been consolidated. The first series is about Stacy and how it all began.
Instead of one long story, I have broken it into five parts published together. Please favorite, score, and offer constructive comments to guide me on the companion series yet to be written.
*
Landing at Schiphol Airport in Amsterdam, after our flight from Madrid, changed the whole vibe of the trip. Spain had been exotic – savory food, fresh octopus and baby eels, and ancient stone narrow streets. The sex had been darkly kinky and brutal, culminating in twenty hard lashes with a flogger made from rough jute rope. Stacy's back, which looked like someone had dragged her on a gravel road after the flogging, had healed. Only some of the welts remained.
I was still troubled with images from the art exhibit at the Prado. But Stacy was relaxed and at peace – more so than I had ever known her to be. She was sweetly demure in conversation and demeanor. She brought me drinks and treats as if she had read my mind. She groomed me. She had waited patiently for my commands as we visited the sights in Madrid. Perhaps we had reached a zen moment as dom and sub. Whatever it was, it was working.
*
Stacy and I had both been to Amsterdam before. We had tickets to the opera in Amsterdam, and Stacy had a plan for after the show. But we had decided the city was too busy with locals, refugees, and tourists for the relaxation we wanted to end our trip. Stacy booked an apartment rental in Haarlem, a smaller city just twelve minutes by train from Amsterdam. The owner met us at the train station, and we got settled into the comfortable apartment that was as bright and airy as our Spanish digs had been dark.
Haarlem was perfect. Even though our apartment was modern, it was in an old neighborhood close to the main square. We stopped into a café for a bite to eat, and then explored the cobblestone streets lined with small shops. At a grocery, we bought some wine and other provisions; bahis firmaları we intended to spend time at the apartment since it was so pleasant.
I instructed Stacy to remove her clothing and serve me a glass of wine and a snack on the balcony. She smiled and completed her task.
"Bring a glass for yourself and join me. I want to hear from you. You seem so at peace after Spain, and I am feeling so troubled. Let's talk a while on this beautiful day," I said.
*
"Stacy, come out of sub-space for a bit. I want another part of that brain of yours," I started. "I practically beat your back into raw hamburger in Barcelona. I'm still troubled by it, especially after seeing those paintings in Madrid. Yet, you seem calmer, even happier than I've ever known you to be in all these years."
Stacy sipped her wine and gazed at me. We were seated on the balcony overlooking the courtyard. If anyone walked by, they could have looked up and seen Stacy sitting nude. In America, someone would call the police. In the Netherlands, people may not have even looked twice. Although there were other apartments adjacent to us, and commercial offices across the courtyard, it was tranquil. One car did crawl by facing away. So unless someone was peeking out a window, we had privacy.
Stacy said, "Well, I've been away from all the demands at home for over a week. Other than the one mix-up with our flight to Amsterdam, which was easily fixed, our trip has gone smoothly. The weather has been fabulous and the scenery." Stacy paused and took another sip of wine and an olive.
"But I know that's not what you mean." Stacy looked around with a gesture suggesting I take it all in. "Look at us. I'm naked on a balcony, in an unfamiliar city, with an old friend, who, by the way, is fully clothed." Stacy laughed.
"You are my dom now, and you are becoming a good one, at least for me. I love having a chance to be this submissive, and on a real vacation. It is so relaxing in a way I never get. I love the way you command me now, sometimes with just a look, or an intuition. I love how loving and gentle you are," she smiled, "even when you are beating my ass."
"It really hurt – a lot. I think I passed out from the pain. But you included me in the design of the scene, and it was just so perfect for the place. You wanted it, and that should be enough. I wanted it, too. The whole idea of role-playing an experience of the Spanish Inquisition was exciting. I can't wait to tell people about it."
"I know why you are worried. You think kaçak iddaa you beat me too hard. You think that a deep old hurt and anger you have got loose. You are ashamed of it. We can talk more about it, I've got some ideas, but you must know that I am your submissive, and you may use me in any way that you need. You needed to whip me like that. You can do it again," Stacy smiled again, "but maybe not this week."
My heart flipped. I said, "Clean the dishes. Then get on the bed – face down, ass up."
"Yes, master," Stacy said and went about her work.
*
As I undressed, I admired Stacy on the bed. She wasn't built like a modern lingerie model, long-limbed and skinny. Naked, she looked like a lot of the women in the paintings we saw in the Prado, women that artists had chosen as their muses for centuries. A woman who is full and curved. An opened-hearted woman who can take all that her life presents her—a woman for a lover of women.
I knelt behind her. I could see the welts on her back. I pressed my face into her pussy so that I could lick her. She was already wet. I circled her clit with my tongue and sucked on it gently. I pulled her lips with mine and pushed my tongue into her hole. I inserted two fingers and curved them as I searched for the most sensitive spot. My other hand rubbed along her clit, slippery with her juices.
Stacy gasped when I found the rough spongy patch. I rubbed it and then started tapping it with increasing urgency. She was moaning.
I said, "Cum for me now," and at the same time, I pinched and pulled her clit. Stacy screamed and bucked, but I held her in place. She came again. I dragged my tongue along her perineum to her anus and sucked it in as I probed it with my tongue. Stacy came again. I gently licked her anus and used my hand to cup her sex. Stacy was panting.
"Turn over and lie back comfortably," I commanded. "I'm going to fuck you now. I'm going to do all the work."
*
The Amsterdam opera company had been named the International Opera Company of the Year in recognition of the quality of their work. Stacy and I wandered a bit from the train station through the busy narrow streets and over the canals. We were running a little late. We made it to our seats with only minutes to spare.
The Marriage of Figaro continues the plot of The Barber of Seville several years later and recounts a single "day of madness" in the palace of Count Almaviva near Seville, Spain. Rosina is now the Countess; Dr. Bartolo is seeking revenge against Figaro for thwarting kaçak bahis his plans to marry Rosina himself; and Count Almaviva has degenerated from the romantic youth of Barber into a scheming, bullying, skirt-chasing baritone. Having gratefully given Figaro a job as head of his servant-staff, he is now persistently trying to exercise his droit du seigneur – his right to bed a servant girl on her wedding night – with Figaro's bride-to-be, Susanna, who is the Countess's maid.
Figaro can be a long opera. Often, it is trimmed to a length modern audiences are more willing to accept. It was apparent why the Amsterdam company won international recognition. The staging was fresh and innovative, featuring a rotating scene tableau that turned to the different settings. The orchestra and the vocalists were superb. I don't usually like comic opera – my preference is for the tragedies that have opportunities for gut-wrenching arias as the character falls into despair. Unlike previous performances of Figaro I had seen, the actors had their comic timing perfected, and that made all the difference.
*
After the opera, Stacy wanted to walk through De Wallen on the way back to the train station. It's the red-light district of Amsterdam. Prostitution is legal in the Netherlands. But the area has become overrun with a sex tourism scene that is getting out of control: a lot of drunken tourists gawking in the windows, a lot of unlicensed street peddlers, and a lot of warnings about pickpockets. I had walked through years earlier, and it had been charmingly calm. Now it was just a zoo, and local officials were preparing to do something about it.
Stacy had a plan for me. I had never been with a prostitute. That's not good or bad, particularly, just a fact. Stacy said, "I want you to pick a couple of young blonde Dutch girls. I'll pay."
This would be a good place to add in some extravagant fiction. But this is a true story. I looked at the scene in the street, and at a few of the girls in the windows.
I said, "Let's go back to the apartment now. I want to fuck you."
*
Next up: After my long weekend of rough sex with Stacy at the beach house described in Ch 03, I went back to the office on Tuesday. My boss's hot redhead secretary asked how my weekend was. I said R-rated, and intrigued, she came over to get the story. It turned out she was reading bondage romance books by the dozen – maybe hundreds. She wanted to be dominated, but she said she would only trust me. And so, there I was with two insatiable subs wanting to try everything I could imagine. The companion series will be called Amie, or something like that.
Please favorite, score, and offer constructive comments to encourage me on the companion series yet to be written.